Convergence is an original 805 Beer film starring Authenticos Conner Coffin, Nate Tyler, and Greyson Fletcher. Directed by Perry Gerkshow, and filmed on location throughout California, Convergence follows three surf icons as they travel up the Golden State's coast to surf, skate, share cold ones, and reflect on the journey their shared love for surfing and the Californian way of life has taken them on.
While Convergence is a watch-with-friends-on-the-couch surf movie that gets you excited to run out into the water in the truest sense, it's also much more. It's a captivating story of passion, perseverance, and family. The film is an intimate window into Conner, Greyson, and Nate's remarkable and deep-rooted familial connections. It also provides a personal look into both the successes and challenges across their respective spheres of influence.
Watch it now and uncover how three surfers on different paths find common ground in surfing, legacy, and family.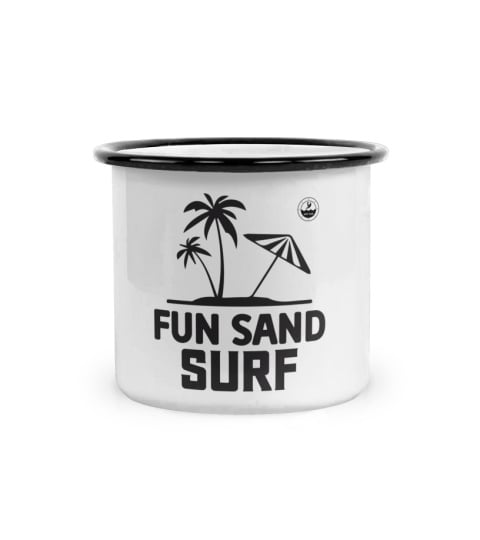 ENAMEL MUG - ENAMEL MUG FUN SAND SURF
More Styles & Colors on
https://goo.gl/SU67Yu
Subscribe by Email
Follow Updates Articles from This Site via Email