Biodegradable Bodyboards | Made by Nature | Designed by Material and Surfing experts | Making Plastic Foam Boards a thing of the past.
Enter the Magical Mushroom Company (MMC)
Born in 2019 in Surrey, England, MMC first made waves as a packaging firm with a green thumb, crafting biodegradable packaging from mushroom roots called mycelium.
They've since produced over 1.5 million pieces of Mushroom Packaging, winning the attention of major brands like Selfridges, Lush, Diageo, and Raymarine.
Now, MMC and a team of surf industry veterans are joining forces to take this eco-innovation to the shores, carving out a niche in the world of bodyboards.
The co-conspirators on this venture include Tim Lupton, co-founder of Predn Surf Co in Cornwall; Chris Martin from People of the Earth; and Ryan Little, MMC's veteran industrial designer.
Tim Lupton with his prototype Bodyboard.
Joining on this venture and is the inspiration behind the project is Tim Lupton, co-founder at Predn Surf Co in Cornwall. Preden Surf shop was born from lifelong surfers and descendants of Cornish boat builders and Hawaiian surfers, Tim led their journey towards eco-friendly surfboards in 2017, and his determination to craft the perfect eco-friendly surfboard led and also leads Predn's product development and marketing. Tim's transition from kitesurfing to surfing brought fresh ideas, materials, and techniques to the project, contributing to their popular board shape, the Jafar.
If you want to know more about this project, go here.
Grab your style now!
GET 35% OFF ON 2ND ITEM PROMOCODE: OFF35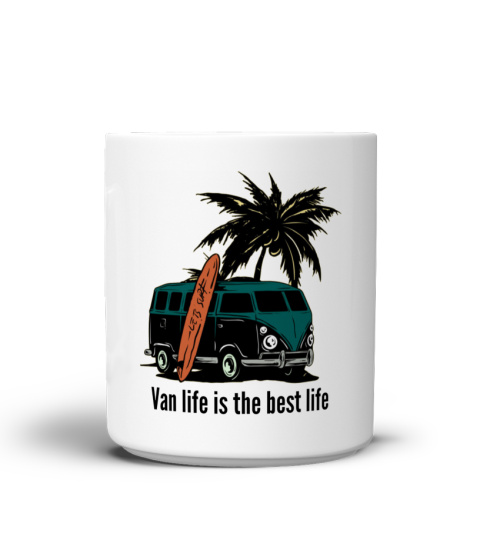 MUG - VAN LIFE IS THE BEST LIFE
Subscribe by Email
Follow Updates Articles from This Site via Email