The second-generation wildlife conservationist and photographer got some sand and surf over the weekend, taking to Instagram on Sunday, July 9, with a few snapshots showing off the after-effects of his water sport activity time.
For the pics, which he appropriately captioned "Sunset surf 🌅" on social media, he donned a black Rip Curl wetsuit with a matching wristwatch, dirty blonde hair obviously tousled and damp. Irwin can be seen looking off to the side as he sat on the beach, while the sun set in the distance, making for a picturesque backdrop as the sky showed off its ombre hues of soft blue, yellow, orange, and pink.
The captures were equally as joyful as they were serene, as the 19-year-old brought the smiles, walking toward the camera laughing before taking a seat in the sand after his surf sesh.
View the original article to see embedded media.
In the comments of the upload, fans didn't waste any time letting the son of "The Crocodile Hunter" Steve Irwin know how much they were loving the summery content.
"Always good vibes 🏄‍♂️," one said, while another Instagram user followed up sharing so much love for the entire Irwin family. "This fine gentlemen is just the perfect mixture of both his parents. And to top it off he has his father's smile. One thing is for sure, his awesome dad is smiling big as the sky from heaven, bursting with pride over his legacy, his incredible family, wife and kids...he sure was a lucky man. This family is just incredibly amazing. Good people," they wrote.
"The ocean fixes everything," another chimed in, as someone else agreed that "Nothing feels better than being in with nature."
Others, instead, gushed over the teen's appearance, with one enamored supporter admitting, "i'll always have a crush on this man 😍🔥," another top-liked comment reading, "I'm so jealous of his girlfriend right now," and many more pouring in to say how "handsome" he looked.
One even theorized: "According to that 3rd photo.. it looks like it may have been taken by a special someone 😉🥰."
Though we may never know if there's any validity to the above comment, just last week, the zookeeper and his girlfriend, the late Heath Ledger's niece Rorie Buckey, made their red carpet debut at the Australian premiere of Mission: Impossible — Dead Reckoning Part One in Sydney.
Grab your style now!
GET 35% OFF ON 2ND ITEM PROMOCODE: OFF35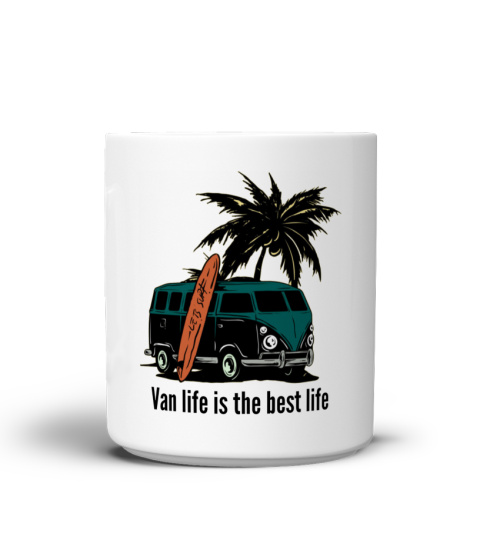 MUG - VAN LIFE IS THE BEST LIFE
Subscribe by Email
Follow Updates Articles from This Site via Email