Kiwi surfing icon Maz Quinn is recovering in hospital after he was dashed against the rocks in a dramatic wipeout at Māhia yesterday.
Quinn shared news of the accident on social media, revealing that he suffered spinal injuries in the accident that saw him rushed to hospital by rescue helicopter.
"Not the helicopter ride I was looking for," the four-time national surfing champ and East Coast legend wrote alongside video of the helicopter that plucked him from the beach.
"Had a fall on a solid wave in Māhia yesterday which picked me up and drove me into the rocky ledge bottom. Was the first wave of a set so no one saw what happened," he wrote.
Quinn revealed he was washed into the beach by the surf but was unable to walk, forced to make a painful 20-minute crawl up the beach until he was noticed.
He said the "pain was intense" but was lucky that an off-duty paramedic was in the car park to render first aid.
"At first they thought it was my pelvis so they called the Rescue Helicopter from Gisborne," he wrote.
Sharing photos of himself in hospital, Quinn said he was in the Intensive Care Unit and suffering from broken ribs and spinal injuries, telling followers he had "multiple broken transverse processors (little bones at base of spine)" and expressing thanks for the "blue button" of pain relief.
"Good lesson no matter how comfortable you are surfing a wave, always have to be extremely mindful," he wrote of the incident.
He thanked those who were first on the scene and the chopper crew for their care and promised to be "back out to my favourite wave as soon as I can".
Quinn's brother Jay told the Herald that he remained under observation in hospital.
Maz Quinn recovers in hospital. Photo / Maz Quinn
Grab your style now!
GET 35% OFF ON 2ND ITEM PROMOCODE: OFF35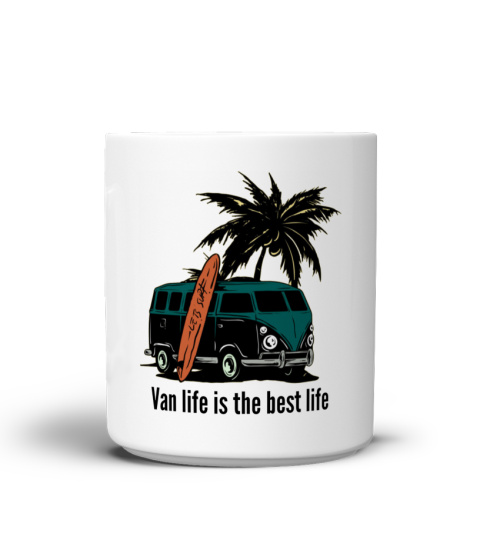 MUG - VAN LIFE IS THE BEST LIFE
Subscribe by Email
Follow Updates Articles from This Site via Email