The memorable girl's first CT event with a pipe has started. © WSL / Saguibo
BANZAI PIPELINE, Oahu, Hawaii / USA January 30, 2022 (Sun) World Surf League (WSL) 2022 Championship Tour (CT) opening game "Billabong Pro Pipeline" Today, for the first time as a full CT event, girls challenged the Banzai Pipeline, making it a historic day for professional surfing.
HIGHLIGHTS Billabong Pipeline Pro DAY2
Last year's Maui Pro was held in the pipeline halfway through due to a shark fatal accident at the venue, Honolua Bay, but this time it was a historic start for women's professional surfing.
Boys are off today. Not only did the women's Opening Round 1 and Elimination Round 2 show off with great performances, but also the big upsets of the two big names Caroline Marks and Courtney Conlogue disappearing from the event as early as possible. Occurred.
Stephanie Gilmore abstains in Corona.
On the other hand, Stephanie Gilmore couldn't be present at such a historic moment. He was quarantined due to a positive Corona reaction, but was reportedly allowed to participate in the competition on Monday and was expected to participate.
However, today's Round 1 heat is no show. Australia's Tyler Wright and India Robinson performed a walkthrough heat without Gilmour.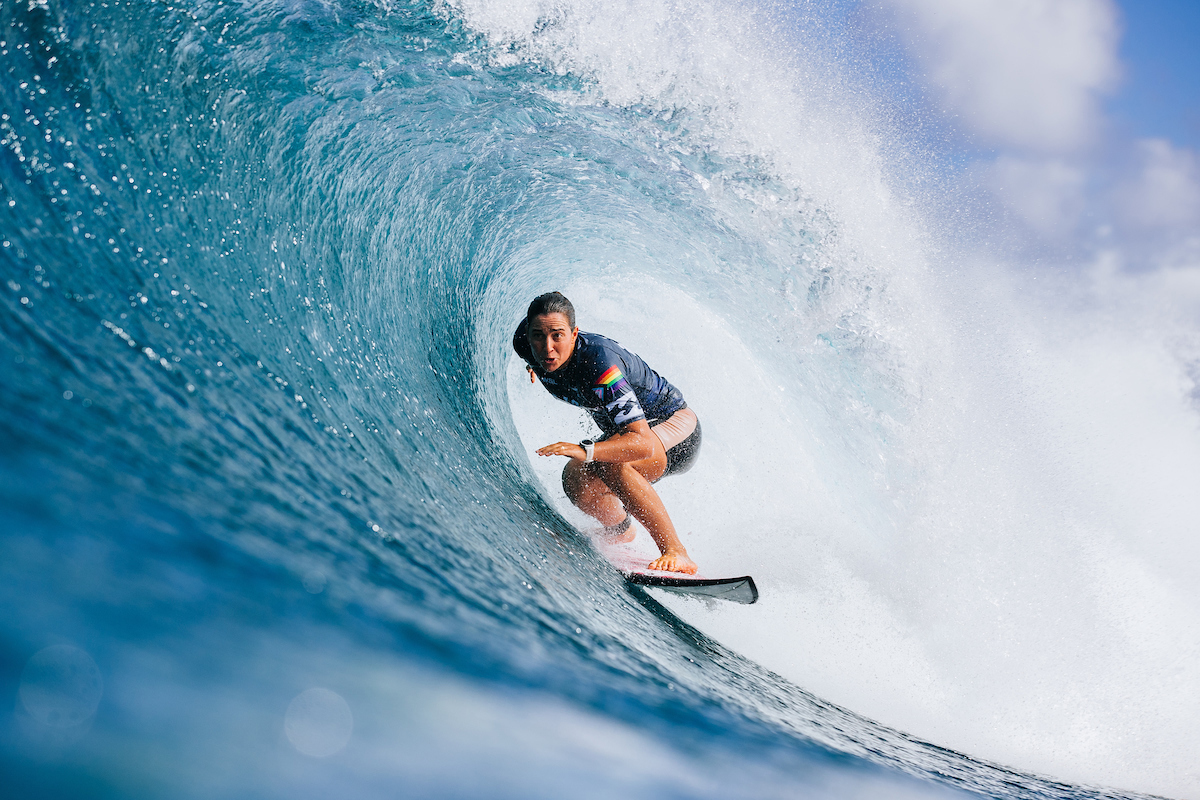 Tyler Wright started the heat with a great tube on the backdoor, leading the way early. He showed perfect positioning with his second light hand barrel and went on to round three.
"The most fun of the year is to see the rookie players," Wright said. "It's been a while since I've had such a fresh face on the tour, and I'm impressed just to see them doing their best on the tour. Being part of this sport. And now I can't believe I'm a woman in this sports world. "
And Bethany Hamilton replaces Stephanie Gilmore in Round 2. He made a wonderful roundup and won Round 3.
International surfing icon Bethany Hamilton (HAW), who was just called on behalf of Gilmour, was a tough matchup with experienced competitors Brisa Hennessy (CRI) and Caroline Marks (USA). rice field. Hennessy kept the same momentum as last time, scoring a wonderful wave and passing 1st place, Hamilton took advantage of his wealth of experience to advance to 2nd place and eliminated Marks from the tournament.
Hamilton commented, "I'm very excited to be here." "I'm completely in mama mode these days, but it's great to have the opportunity like today as I'm trying to stay in shape for surfing. The beach has great energy and everyone shows love. I am. "
Hawaiian is a big success in the opening round
Local charger and event wildcard Moana Jones Wong (HAW) is one of the few surfers focused on the left of the Banzai Pipeline, and his strategy worked well, putting the best two together five times. WSL champions Carissa Moore (HAW) and Brisa Hennessy (CRI) were beaten by a small margin.
"I started surfing on the pipe when I was 12, and I've been here constantly since I was 18," Wong said. "By playing against Carissa, she's the best player in the world, so I hope she'll get better. She respects her and she wants to surf her good like her. I am thinking".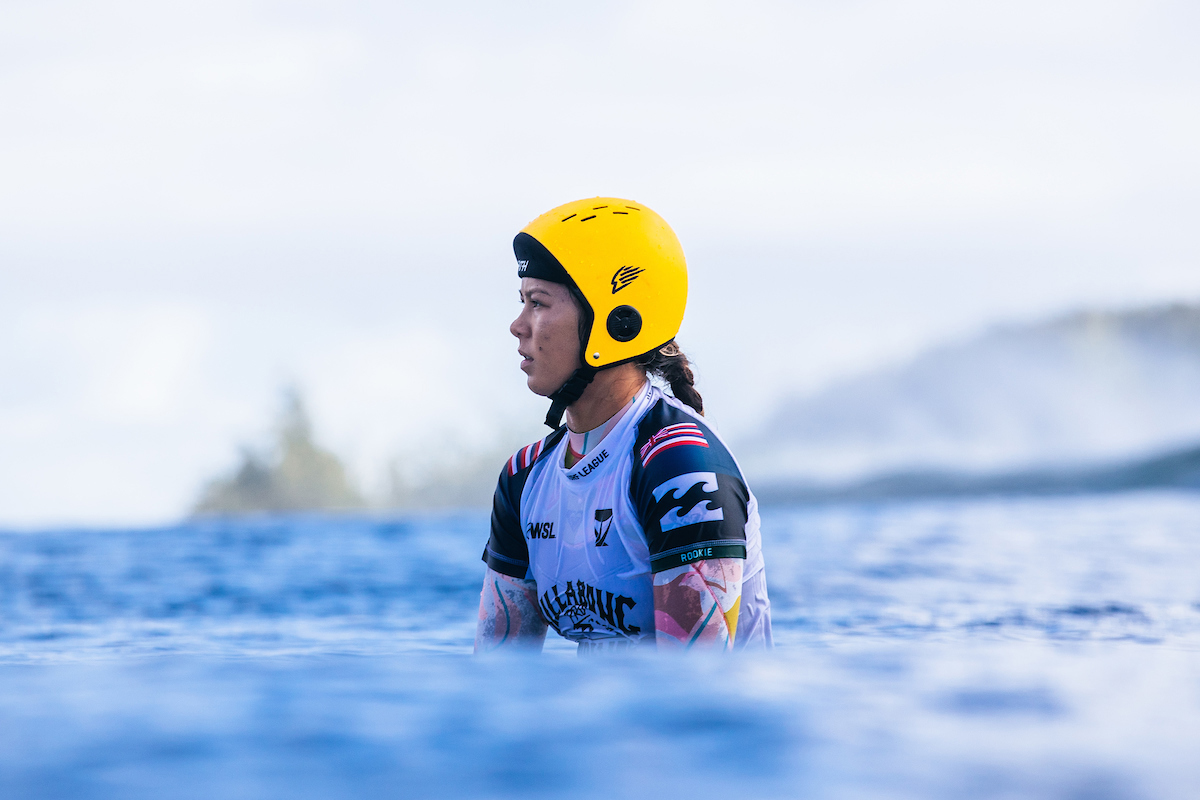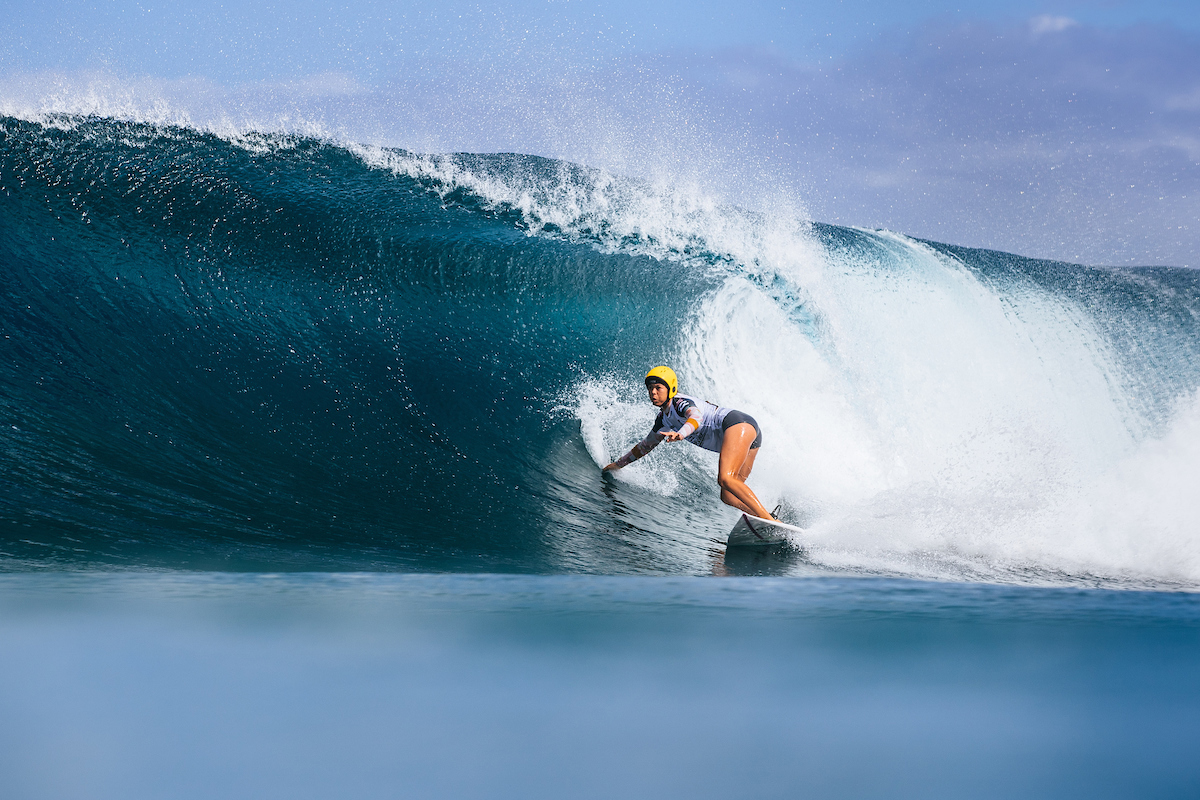 Hawaiian rookie Betty Lou Sakura Johnson (HAW) committed to the backdoor in the final heat of Opening Round 1, beating Lakey Peterson (USA) in second place, the world's No. 6 Caroline.・ Marks (USA) was sent to the elimination round.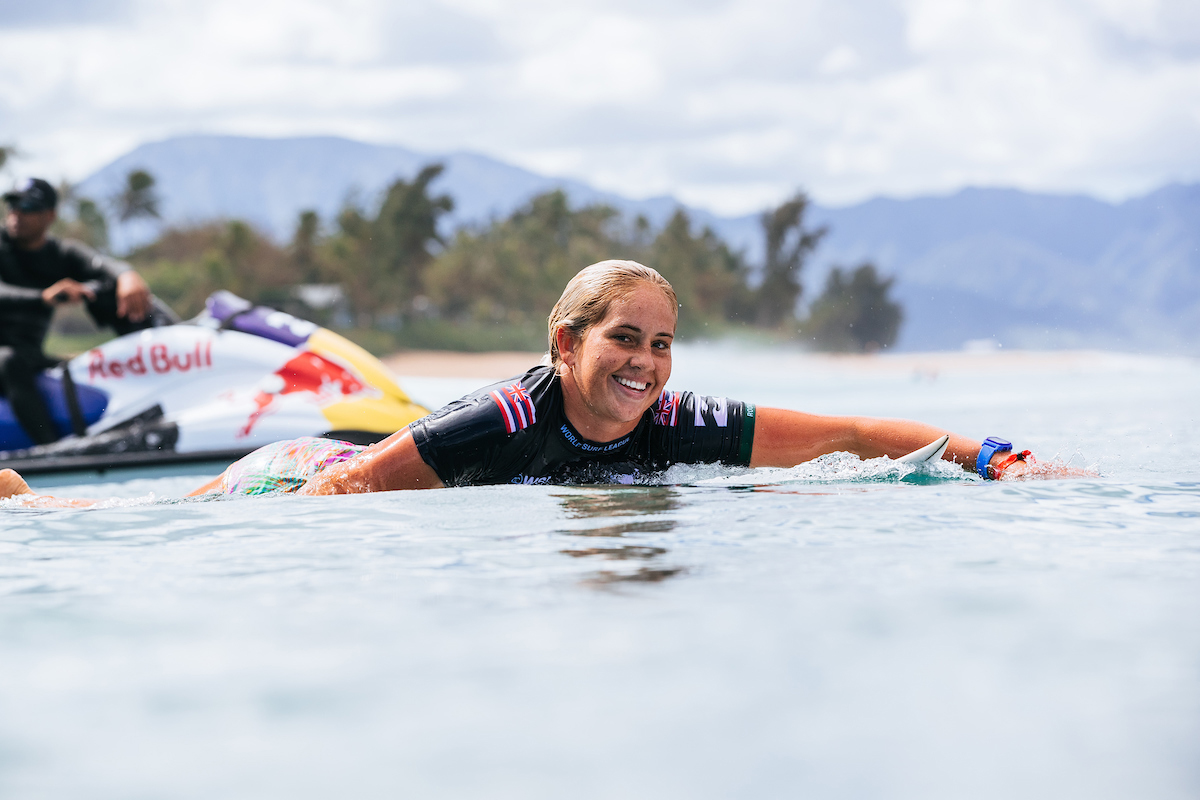 Heat 2 features local talent from Kauai such as Tatiana Weston-Web (BRA), Malia Manuel (HAW) and Gabriella Brian (HAW). Manuel chose to go to Wright, looking for waves in the backdoor, and Weston Webb and Brian looking for opportunities in the pipeline.
With five minutes remaining, Manuel won the Round of 16 with a great score of 8.17 (out of 10) on the backdoor deep barrel.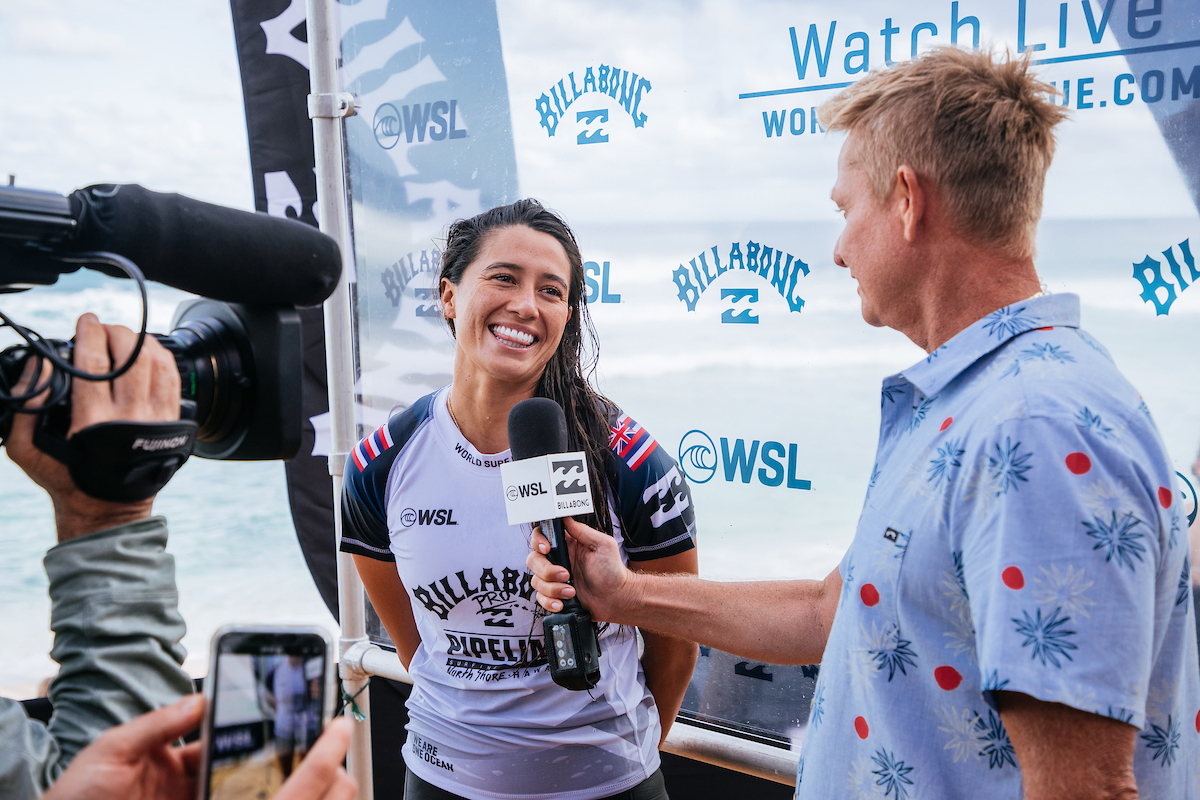 "To be honest, I was very stressed. I wanted to reduce that stress by riding a few waves," Manuel said. "This winter was my first full-scale winter in the pipeline. It's very difficult to ride the waves to practice, so no matter how much time you spend, it all depends on being in the right place. I am. "
This completes round 2 for both men and women. If the match resumes tomorrow, it will start from Round 3. The next call will be at 7:50 tomorrow morning on the 31st of local time and 2:50 at midnight tonight in Japan time. The tournament will be broadcast live on WorldSurfLeague.com, the free WSL app, and WSL's YouTube channel.
Men's Billabong Pro Pipeline
Women's Billabong Pro Pipeline
Billabong Pro Pipeline Women's Opening Round 1 Results:
HEAT 1: Molly Picklum (AUS) 7.73 DEF. Sally Fitzgibbons (AUS) 4.90, Courtney Conlogue (USA) 3.76
HEAT 2: Malia Manuel (HAW) 10.67 DEF. Tatiana Weston-Webb (BRA) ) 4.40, Gabriela Bryan (HAW) 3.40
HEAT 3: Moana Jones Wong (HAW) 7.77 DEF. Carissa Moore (HAW) 7.70, Brisa Hennessy (CRI) 6.54
HEAT 4: Isabella Nichols (AUS) 5.50 DEF. Johanne Defay (FRA) 4.70, Luana Silva (HAW) 0.83
HEAT 5: Tyler Wright (AUS) 11.83, India Robinson (AUS) 2.94 Stephanie Gilmore (AUS)
HEAT 6: Bettylou Sakura Johnson (HAW) 7.46 DEF. Lakey Peterson (USA) 4.00, Caroline Marks (USA) 2.07
Billabong Pro Pipeline Women's Elimination Round 2 Results:
HEAT 1: Brisa Hennessy (CRI) 10.73 DEF. Bethany Hamilton (HAW) 8.76, Caroline Marks (USA) 3.70
HEAT 2: Luana Silva (HAW) 6.77 DEF. Gabriela Bryan (HAW) 6.70 , Courtney Conlogue (USA) 4.47
Billabong Pro Pipeline Women's Round of 16 Matchups:
HEAT 1: Sally Fitzgibbons (AUS) vs. Malia Manuel (HAW)
HEAT 2: Tyler Wright (AUS) vs. India Robinson (AUS)
HEAT 3: Tatiana Weston-Webb (BRA) vs. . Moana Jones Wong (HAW)
HEAT 4: Isabella Nichols (AUS) vs. Bettylou Sakura Johnson (HAW)
HEAT 5: Carissa Moore (HAW) vs. Bethany Hamilton (HAW)
HEAT 6: Gabriela Bryan (HAW) vs. Brisa Hennessy (CRI)
HEAT 7: Johanne Defay (FRA) vs. Molly Picklum (AUS)
HEAT 8: Lakey Peterson (USA) vs. Luana Silva (HAW)
Billabong Pro Pipeline Men's Round of 32 Matchups:
HEAT 1: Conner Coffin (USA) vs. Barron Mamiya (HAW)
HEAT 2: Kelly Slater (USA) vs. Jake Marshall (USA)
HEAT 3: Kanoa Igarashi (JPN) vs. Owen Wright (AUS)
HEAT 4: Leonardo Fioravanti (ITA) vs. Nat Young (USA)
HEAT 5: Italo Ferreira (BRA) vs. Miguel Tudela (PER)
HEAT 6: Miguel Pupo (BRA) vs. Connor O'Leary (AUS) )
HEAT 7: Frederico Morais (PRT) vs. Carlos Munoz (CRI)
HEAT 8: Kolohe Andino (USA) vs. Lucca Mesinas (PER)
HEAT 9: Filipe Toledo (BRA) vs. Ivan Florence (HAW)
HEAT 10: Seth Moniz (HAW) vs. Ezekiel Lau (HAW)
HEAT 11: Jack Robinson (AUS) vs. Joao Chianca (BRA)
HEAT 12: John John Florence (HAW) vs. Jackson Baker (AUS)
HEAT 13: Griffin Colapinto (USA) vs. Caio Ibelli (BRA)
HEAT 14: Ethan Ewing (AUS) vs. Callum Robson (AUS)
HEAT 15: Deivid Silva (BRA) vs. Samuel Pupo (BRA)
HEAT 16: Jordy Smith (ZAF) vs. Matthew McGillivray (ZAF)
Subscribe by Email
Follow Updates Articles from This Site via Email