XEagle is the leader of smart watch UAV with auto follow and obstacle avoidance. Controlled by the XWatch, one button to get started. Changing traditional controls, it completely replaces complex and bulky remote controllers and phones. Portable, with an easy and simple interface the watch makes beginner into professional.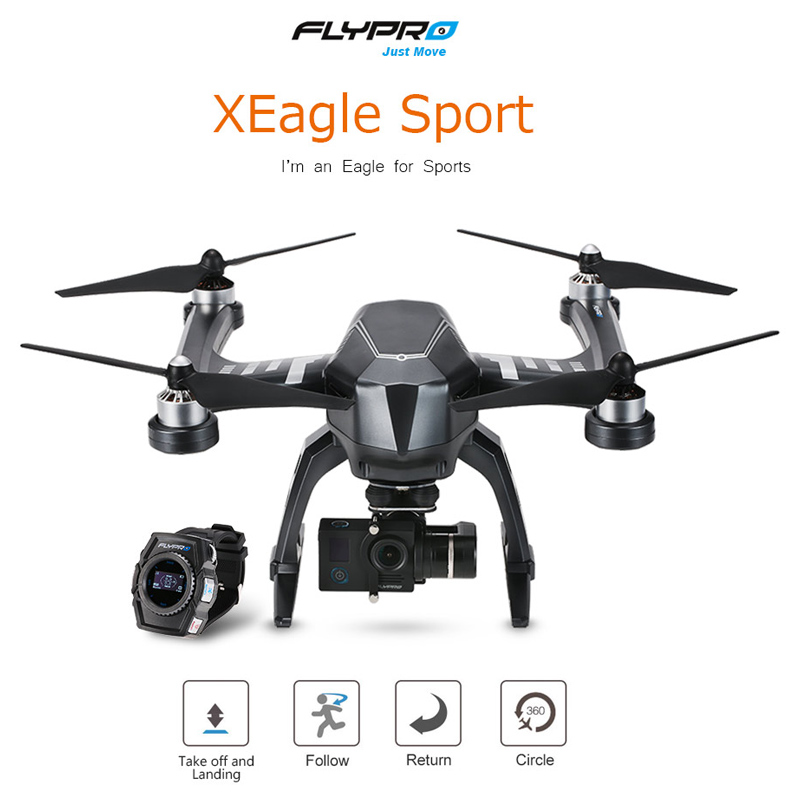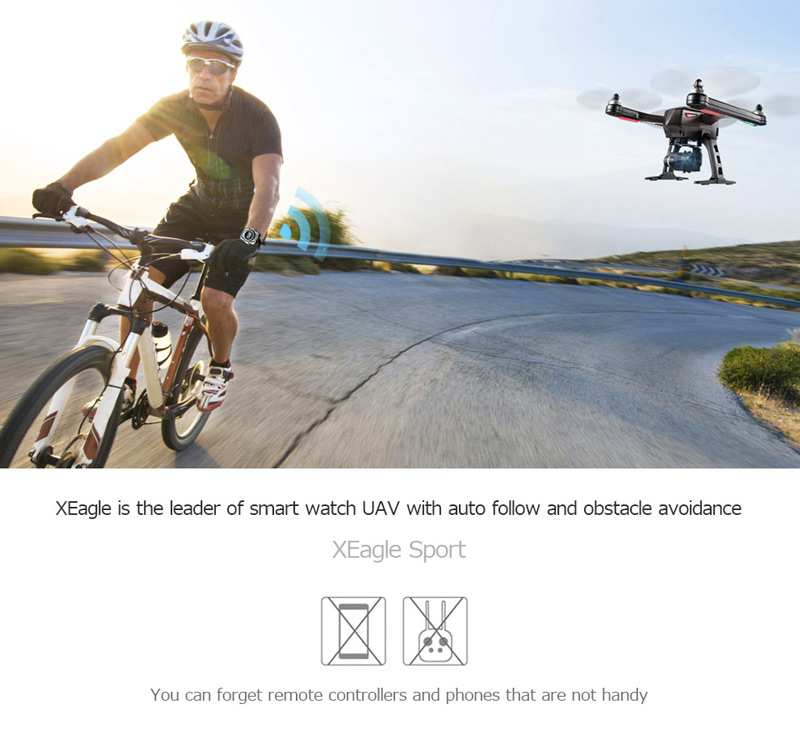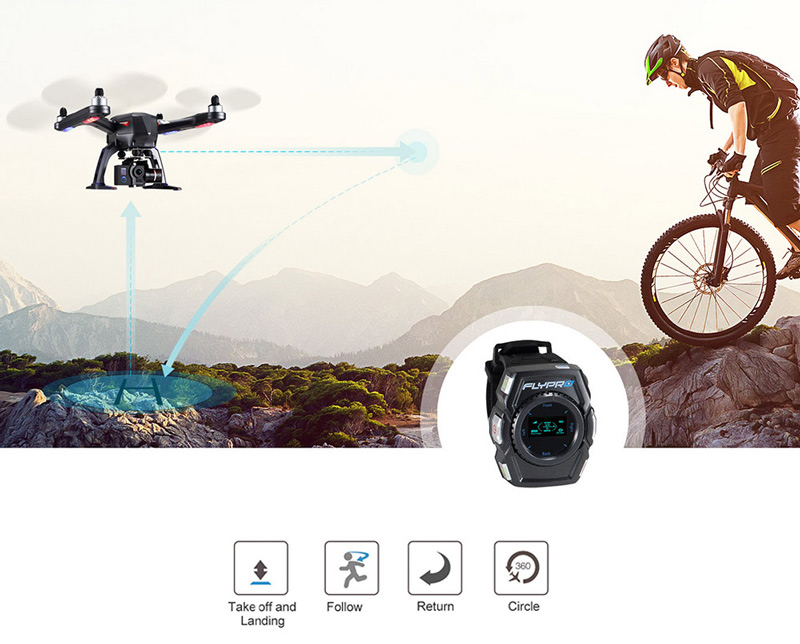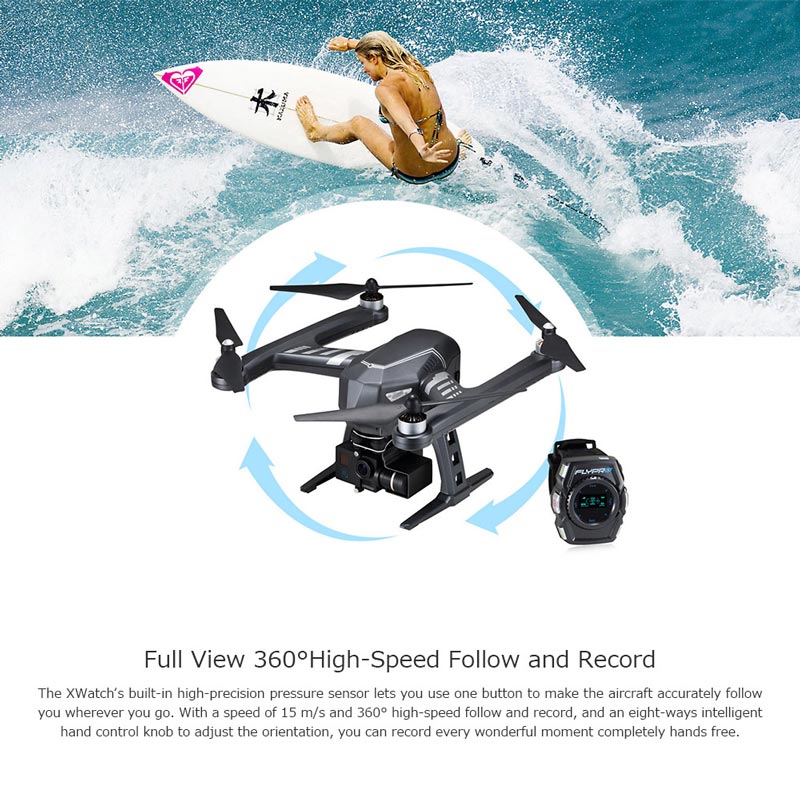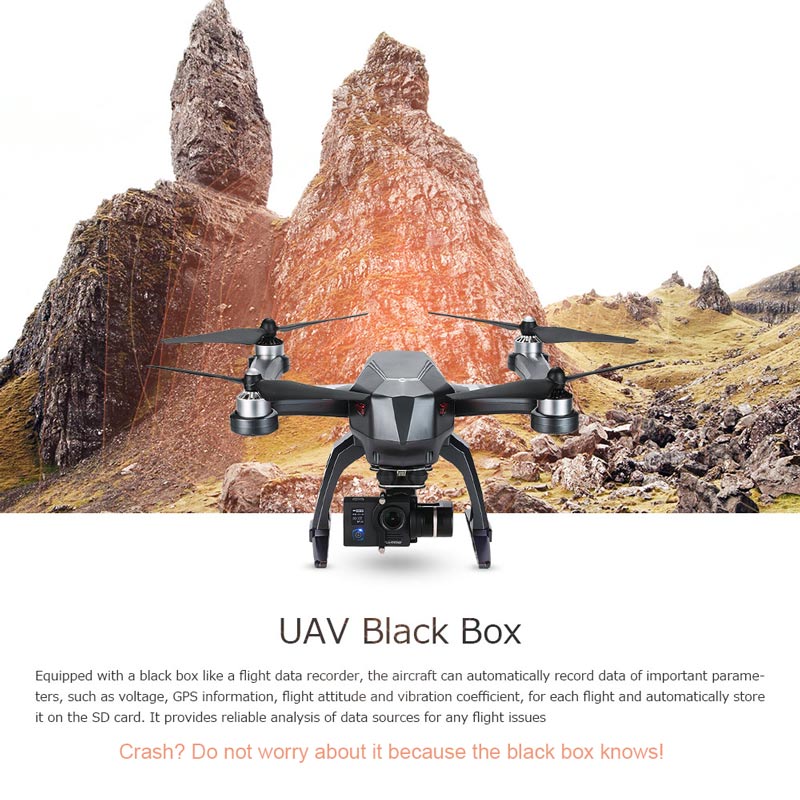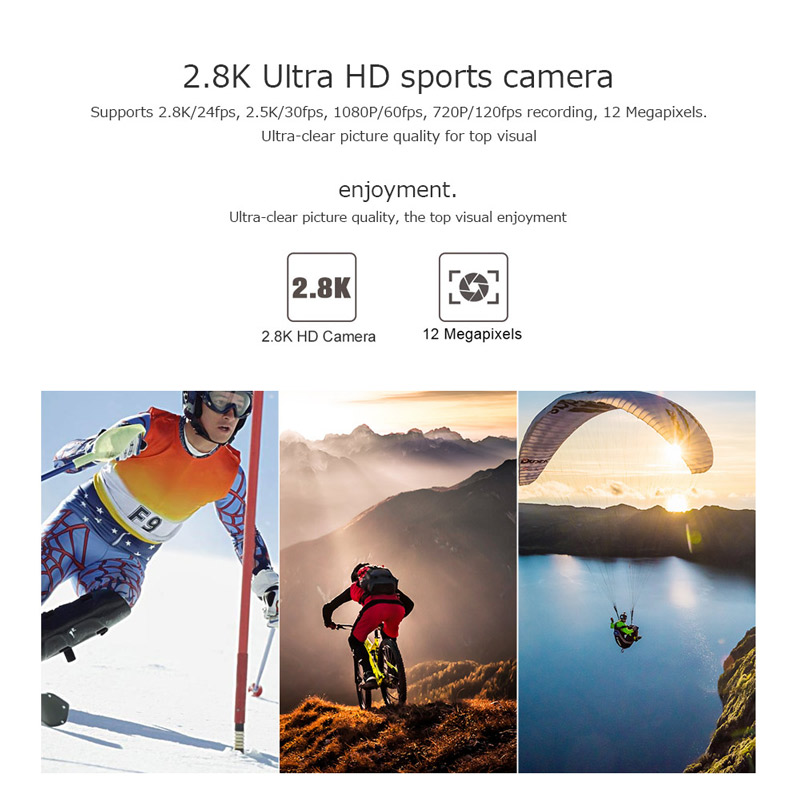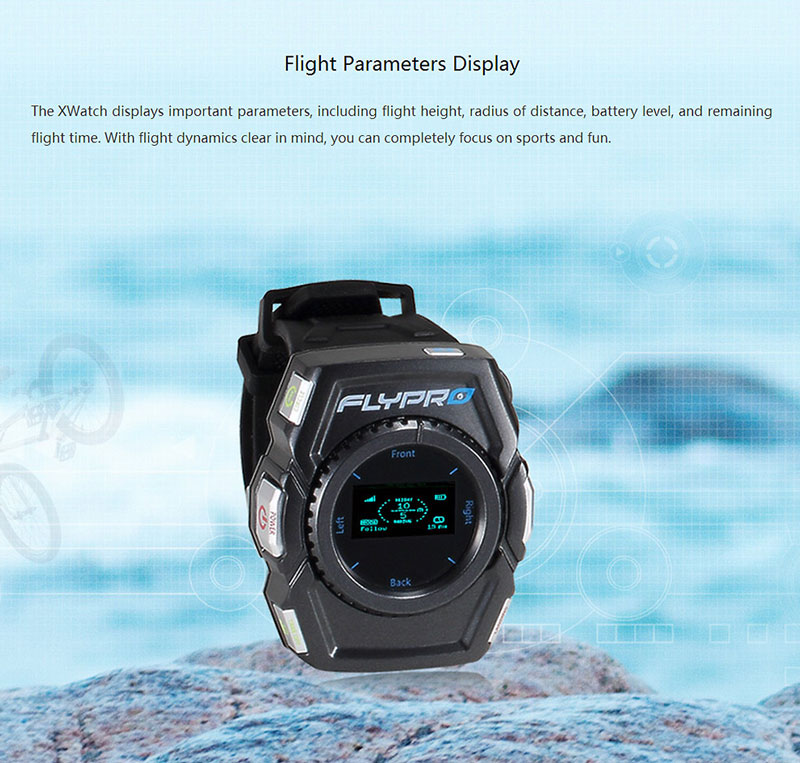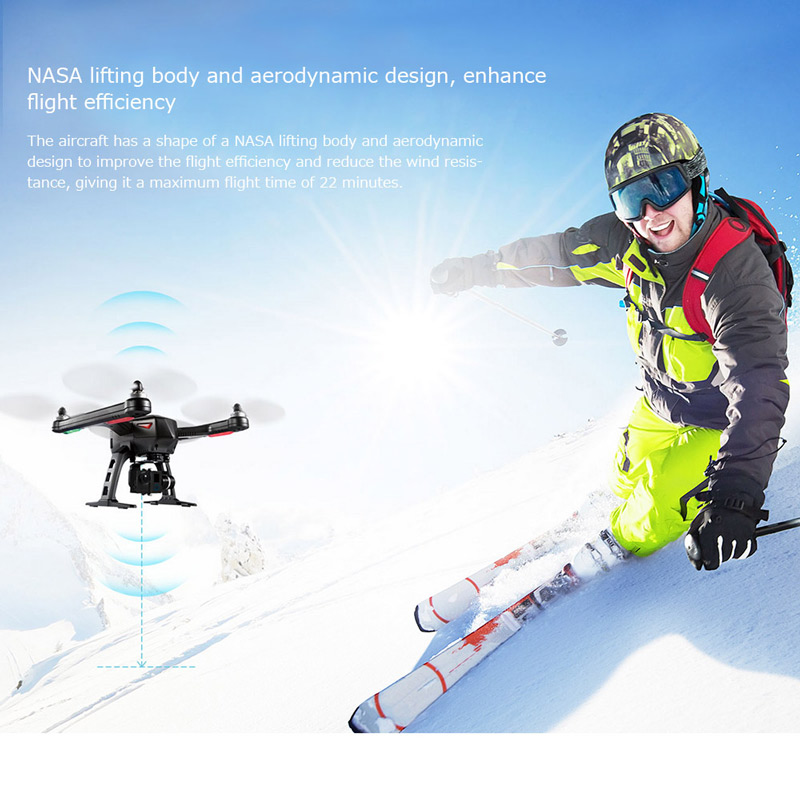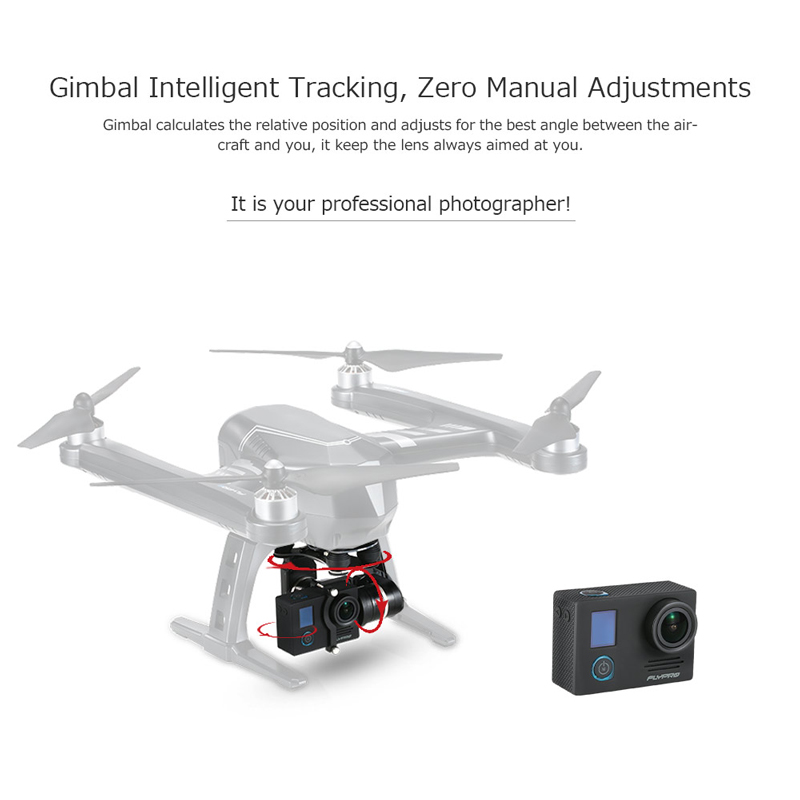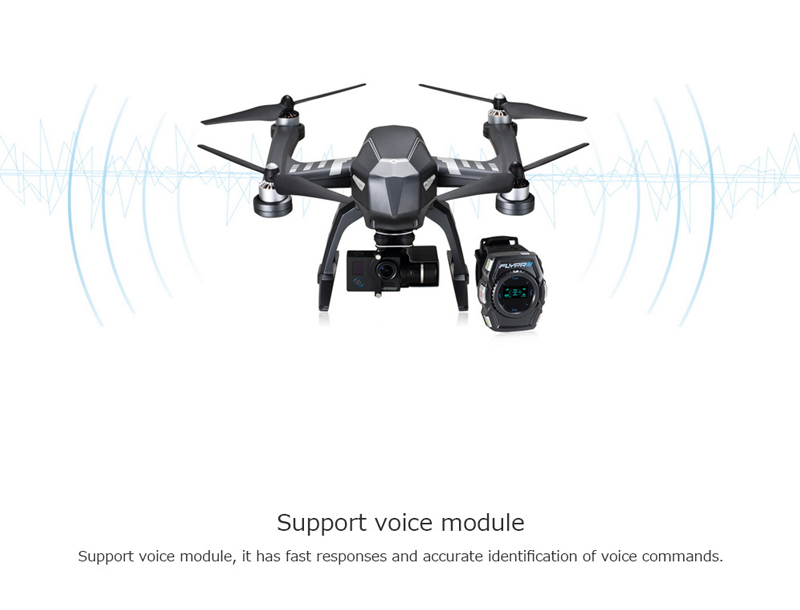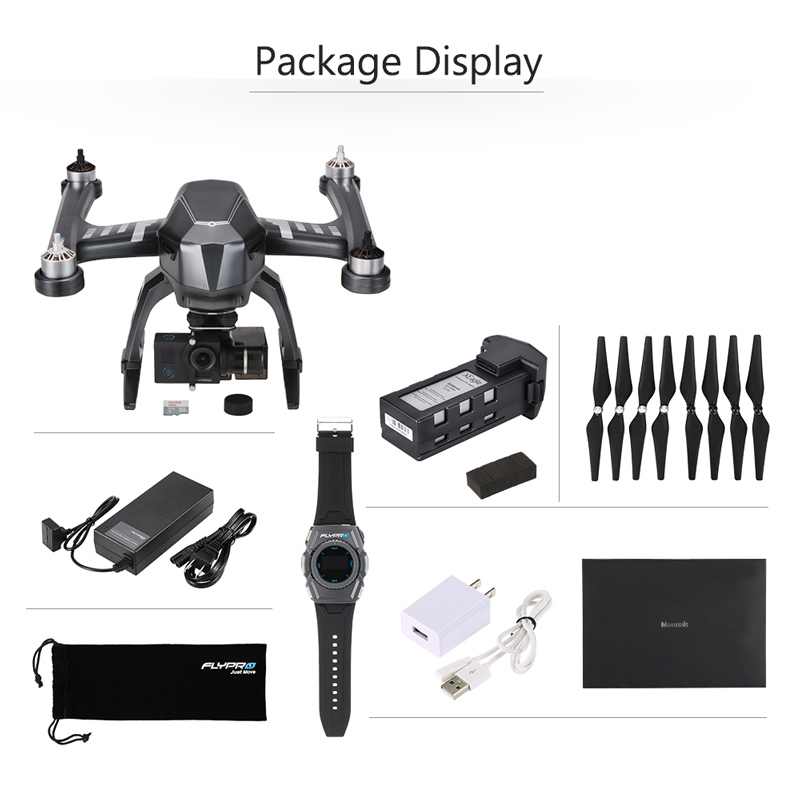 ​
Features:
Take off and landing, follow, circle, return.
Gimbal intelligent tracking, zero manual adjustments.
Equipped with low-voltage protection and out of control protection functions.
2.8K Ultra HD sports camera, ultra-clear picture quality for top visual enjoyment.
Support voice module, it has fast responses and accurate identification of voice commands.
Full view 360° high-speed follow and record, you can record every wonderful moment completely hands free.
The unique intelligent security protection by GPS and Dual compasses, you no longer have to worry about crashing once you have this one.
Equipped with a black box like a flight data recorder, it provides reliable analysis of data sources for any flight issues.
The aircraft has a shape of a NASA lifting body and aerodynamic design to improve the flight efficiency and reduce the wind resistance, giving it a maximum flight time of 22 minutes.
The XWatch displays important parameters, including flight height, radius of distance, battery level, and remaining flight time. With flight dynamics clear in mind, you can completely focus on sports and fun.
Equipped with the latest intelligent FLYPRO Flight Control System, the attitude algorithm tracking system has been significantly improved and optimized. The high-speed following mode has excellent stability and reliability.
Specifications:
Aircraft
Brand: FLYPRO
Name: XEagle Sport
Diagonal size: 350mm
Max follow speed: 15m/s
Max flight altitude: 5000m
Max flight time: About 22 mins
Intelligent Battery: 11.1V 5200 mAh lipo battery
Charging Time: 60-90 mins
Operating temperature: - 10°C to 40°C
GPS mode: GPS/GLONASS dual mode
Max Dimension(Excluding Propellers): 290 * 290 * 180mm
Max Dimension(Including Propellers): 490 * 490 * 185mm
Weight (Including Battery And Propellers): 1270g
Camera
Sensor: 1/2.3 CMOS
Lens angle: Horizontal: 105°
Diagonal: 140°
Aperture: F2.8
iSO Range: 100-1600
Image max size: 4000*3000
Working Modes: Normal recording, normal shoot, time-lapse video, delayed shoot, 11 burst
Video Recording Modes: 2.8K@24fps, 2.5K@30fps, 1080P@60fps, 720P@120fps
Supported file formats: File system: FAT32 Video Format: MP4 Image formats: JPG
Gimbal
Pitch controllable range: -90° to +30°
Stabilization: Pitch and roll
Smart Watch
Operating Frequency: 430-460MHz/910-940MHz
Max control distance: 300m
Operating temperature: -10°C to 40°C
Battery: 3.7V 450mAh LiPo
Working current/voltage: 0.2A/5V
Charging time: About 1 hour
Battery Charger
Input voltage: 100-240V
Output voltage: 12.6 V
Max charging power: 50W
Plug: US/EU/UK plug optional
Package information:
Package size: 33.5 * 31.7 * 20.5cm / 13.2 * 12.5 * 8.1in
Package weight: 2846g /6.27lb
Gift box package
Notice:
Do not use the Xwatch to control the aircraft indoors.
Do not fly in areas of low are density, such as altitude above 5km.
Do not fly in unfavorable weather conditions including heavy wind, rain and slow.
This RC model is not a toy and is not suitable for children under 14 years old, keep it away from children.
Do not fly near sources of electromagnetic interference such as airsport, railways, high-voltage power lines and earth's polar regions.

Caution for the battery:
Don't over-charge, or over-discharge batteries.
Don't put it beside the high temperature condition.
Don't throw it into fire.
Don't throw it into water.
Package list:
1 * FLYPRO XEagle Sport Quadcopter
1 * 2.8K HD Camera(built-in 3.7V 1600mAh Li-ion Battery)
1 * 16GB Memory Card
1 * Smart Watch(built-in 3.7V 450mAh LiPo Battery)
1 * 11.1V 5200 mAh Lipo Battery for Quadcopter
8 * Propellers
1 * Charger for Drone
1 * Charger for Watch
1 * Manual
Subscribe by Email
Follow Updates Articles from This Blog via Email