FLYPRO designs for sports, focusing on an intelligent simple control mode, the ultimate
fun user experience and cost-effective innovative products.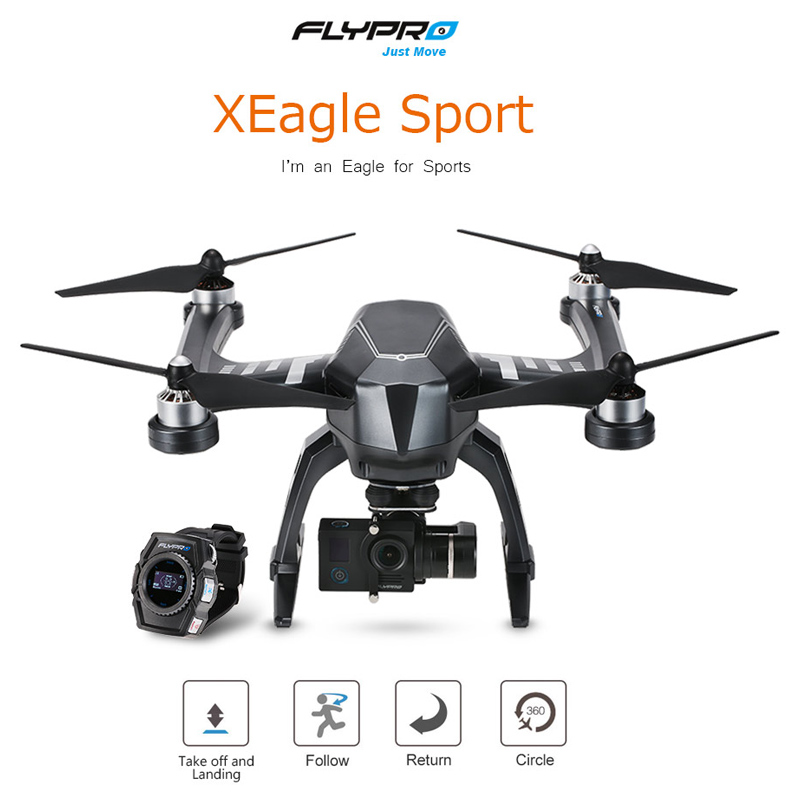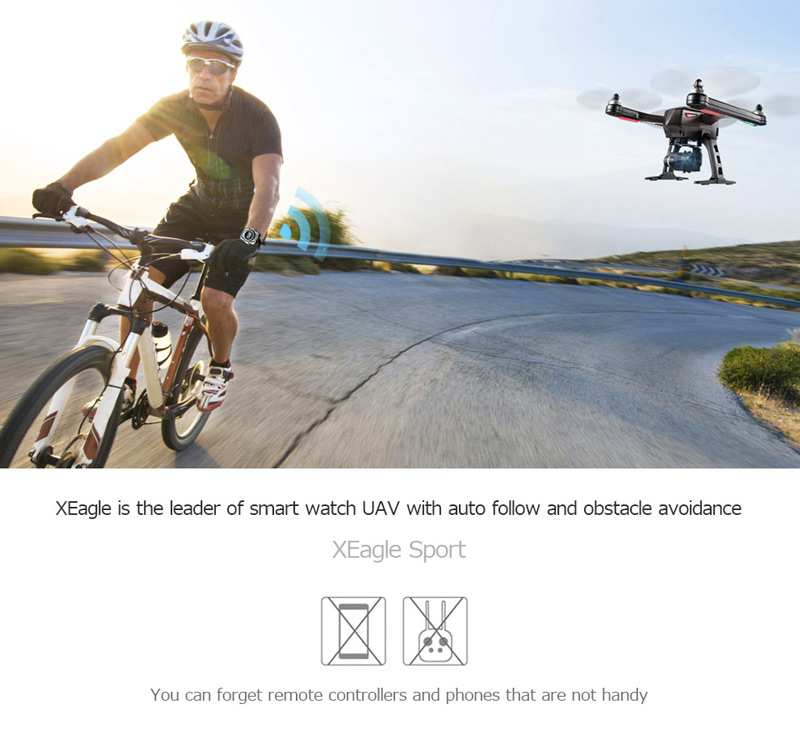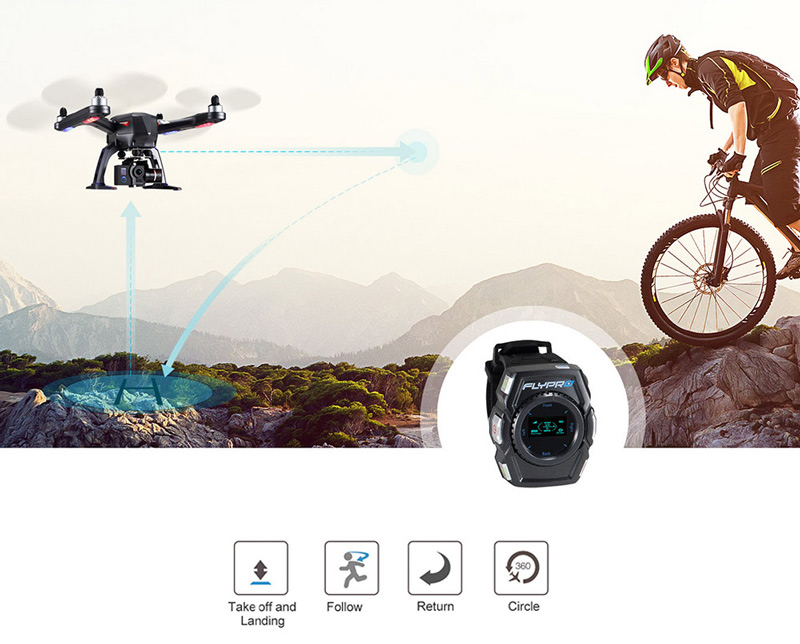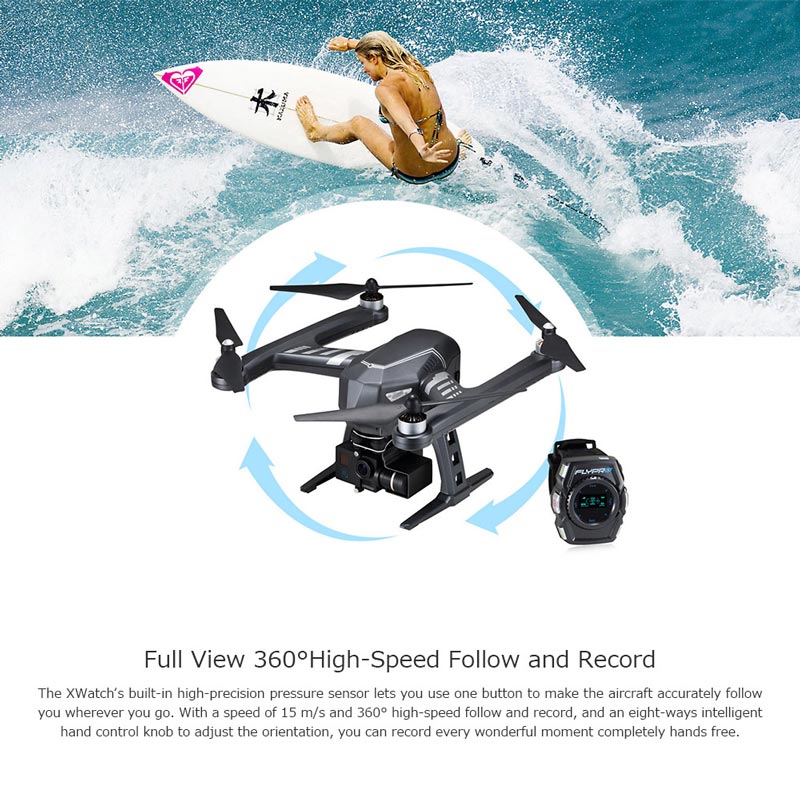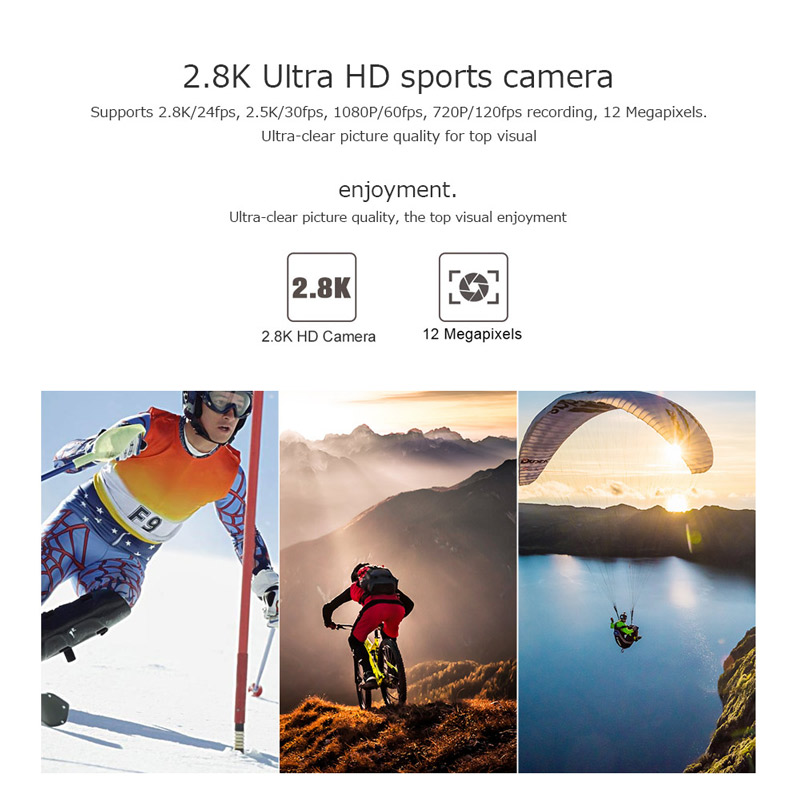 PROS:
- 4K Video and 12mp Photos, nice quality!
- Versatile camera. Take it off and use it in GoPro housing.
- 50w Charger charges in under 1 hour. *update.
- Very easy out of the box to understand and fly.
- Includes everything you need to fly
- Orbit Mode, 360 Fly they call it.
- Auto-take off and Auto-Land. Easy to use.
- Circle dial controls the radius position of the drone to you.
- Easy altitude up and down wheel on top right of the watch.
- Nice magnetic watch charger. AC or USB power options.
- GLONASS Satellite - Dual GPS onboard. Very reliable connection.
- 3S 5200mah Battery. 22min flights.
- Push button Return to home, landing button.
- Smart battery shows LED telemetry on the top.
- Auto-land on low battery
- 4 XEagle versions available, Lite, Sport, Advanced, Professional.
- Video & Photo button on top of watch. Worked perfect for me.
- 3 Axis Gimbal captures smooth video.
- Self tightening props. x2 sets included
- Bright LEDs included in the quad
- Plenty of power
- Flies fast in follow mode
- Fast enough for surfing, biking, boating, kayaking, riding horses or kiteboarding.
- Sport version upgradable to Voice module commands and controls.
- If the camera lost view during the follow me segment it catches back up with you quickly and re-centers.
- Does fly 20mins as advertised.
- Heavy enough to fly in moderate wind conditions.
CONS:
- You need a wide open area. No trees.
- No object avoidance. More expensive one has it.
- Short landing gear. Needs to be taller.
- Catch it in moderately tall grass because of short landing gear
- Heavy. Could be dangerous. Do not fly over crowds of people.
Regular Price:
US$699.99
(58% OFF) Price: US$ 299.99
Buy an XEagle from Flypro here:
https://goo.gl/SN6CKA
Subscribe by Email
Follow Updates Articles from This Blog via Email